Resource recovery technologies are integrated into the academic training for a wide range of students. Most of these programmes combine excellent science education with a strong focus on the development of complementary skills, e.g. entrepreneurship skills, and collaboration with the non-academic sector.
In the picture: SINReM

The International Master of Science in Sustainable and Innovative Natural Resource Management (SINReM) educates students to develop sustainable solutions across the entire raw materials value chain. From resource exploration to sustainable extraction processes and the development of more sustainable materials and recycling, students are taught to find new solutions that work towards the achievement of a circular economy.

SINReM is jointly organized by Ghent University, Uppsala University and TU Bergakademie Freiberg – three institutions known for their excellence and expertise in the field of natural resource management. These three partner universities bring together a combination of expertise that makes up the entire raw materials value chain. Close links are maintained with industry partners, delivering their insights for the development of a new type of professional that has a mission to bring more sustainability into the raw materials sector.

Ghent University contributes to SINReM through its leading expertise in the circular economy, environmental science and technology, recovery of resources from waste, and sustainability assessment. Uppsala University delivers extensive knowledge on the exploration of rare georesources. It also focuses on innovation management and entrepreneurship training. TU Bergakademie Freiberg offers its proficiency in sustainable and environmentally friendly extraction technologies.

More information about the programme is available on the website and LinkedIn.
Master programmes
PhD programmes
Super-W
SuPER-W is a "European Joint Doctorate" programme for highly motivated young scientists, combining state-of-the-art research with a comprehensive joint training programme on Resource, Product and Energy Recovery from Wastewater with a strong collaboration between academic and private partners. This doctoral training programme focuses explicitly on resource efficiency and sustainability, active involvement of the non-academic sector, training in complementary skills, including entrepreneurship and translation of research into policy, international as well as cross-organisational and intersectoral mobility, dissemination, awareness raising, and public outreach, and involvement of multiple disciplines, themes, tools and techniques.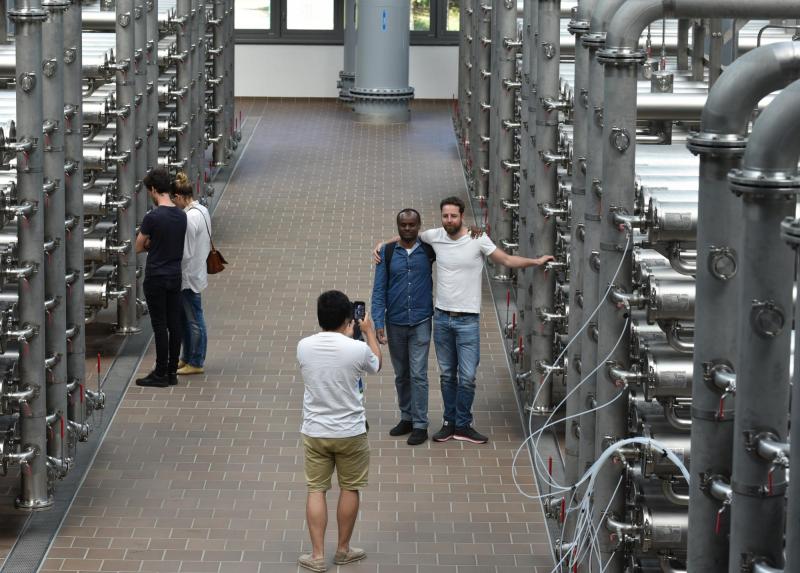 C-planet
C-PlaNeT (Circular Plastics Network for Training) is a European Joint Doctorate training project that will start in 2020. It brings together 15 international young PhD researchers working on the circular economy for plastics. C-PlaNeT takes a holistic and interdisciplinary approach and brings together chemical engineers, environmental engineers, polymer chemists, political scientists, economists, product designers and LCA-experts. The training programme focuses on specialist courses, transferable skills and dissemination and will ensure close interactions with industry and policy makers.